Romer Labs Unveils New Corporate Design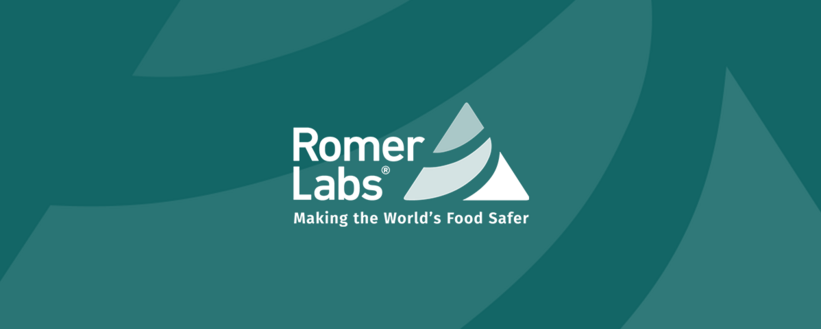 Getzersdorf, June 5th - Romer Labs, a global leader in providing innovative diagnostic solutions for food and feed safety, today announced an extensive rebranding strategy. This new corporate design is a testament to the company's continuous exploration of new technologies and pushing the boundaries of existing ones. It solidifies Romer Labs' commitment to making the world's food safer and upholding its reputation for exceptional service.
The strategic rebranding, which will be officially launched on June 5th, includes a revamped logo, color palette, fonts, and artworks, as well as a redesigned website and webshop. This change represents the company's strategy to harmonize its corporate design with its commitment to developing groundbreaking technology and ensuring that its products and services remain at the forefront of the industry.
"Our new corporate design reflects our innovative character and our unwavering commitment to food and feed safety," said Kurt Brunner, Managing Director of Romer Labs. "As we gear up for the next decade of growth, this rebranding sets us up for continued success and strengthens our resolve to be a leader in our industry."
In line with the company's philosophy of reducing waste and promoting sustainability, Romer Labs will also transition its product packaging to the new design over the next year.
About Romer Labs:
Romer Labs is a global leader in innovative diagnostic solutions for food and feed safety. With our primary focus on mycotoxins, food allergens, GMOs, and microbial contaminants, we strive to meet the ever-changing demands of our customers while maintaining our reputation for exceptional service.
For more than 40 years, our core mission at Romer Labs has remained the same: Making the World's Food Safer®. With our innovative products and outstanding service, we are committed to providing our customers with the necessary tools to ensure the safety and quality of their products.
Romer Labs is a company of DSM.
For more information about Romer Labs, visit www.romerlabs.com/en/about-romer-labs