Romer Labs® Acquires Thailand Distributor CPAK, Expanding Access and Reach in Southeast Asia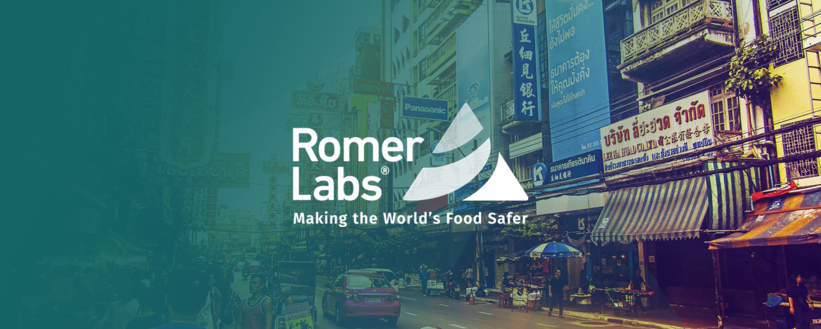 Romer Labs, a leading provider of diagnostic solutions for the agricultural, food and feed industries, is announcing its acquisition of CPAK INTER Co., Ltd., a long-time distributor of Romer Labs solutions based in Bangkok. The acquisition represents yet another milestone for Romer Labs in the rapidly growing food safety market in Asia.
CPAK has served as a distributor of Romer Labs solutions since its founding in 2003.  Under the leadership of Dr. Charoen Parchariyanon as managing director, the company has distinguished itself through exceptional service and technical competency in diagnostic solutions for mycotoxins and other food and feed contaminants. With this acquisition, Romer Labs will be able to serve its Thailand-based customers with even greater efficiency than before. 
Dr. Charoen Parchariyanon, Managing Director, CPAK: "After working alongside Romer Labs for nearly twenty years, we're proud to become an official part of the team. All of us at CPAK look forward to continuing to work to make the world's food safer in direct collaboration with our new colleagues at Romer Labs."
YongWee Liau, Managing Director, Romer Labs APAC: "We are pleased to welcome CPAK into the Romer Labs family. CPAK's customers have come to rely on Romer Labs solutions to help them detect and manage mycotoxins, food allergens, food pathogens, and other contaminants of food and feed. We look forward to growing with these customers, both in Thailand and throughout the region."
For inquiries, please contact:
YongWee Liau, Managing Director
Romer Labs APAC
+65 6631 8018 | salesasia.romerlabs@dsm.com
โปรดอ่านข่าวประชาสัมพันธ์นี้เป็นภาษาไทยค่ะ
About Romer Labs
Romer Labs is a global leader in providing innovative diagnostic solutions for food and feed safety. With a strong focus on innovation, we strive to meet the ever-changing demands of our customers while upholding our reputation for exceptional service.
Innovation is at the heart of what we do. We are constantly exploring new technologies and pushing the boundaries of existing ones to simplify workflows, improve accuracy, and enhance reliability. Our commitment to innovation allows us to develop groundbreaking technology and ensures that our products and services are always at the forefront of the industry.
We have been providing exceptional service to our customers for over 40 years. Our dedicated technical support team is always available to provide assistance, and our technical sales team is committed to helping customers find the right solutions to meet their unique needs. In addition, we operate six analytical services labs across three continents, ensuring that our customers have access to reliable and accurate testing services whenever and wherever they may need them.
Our core mission at Romer Labs has always been the same: Making the World's Food Safer®. Through our innovative products and exceptional service, we remain dedicated to providing our customers with the tools they need to ensure the safety and quality of their products.
Romer Labs is a DSM company.
For more information about Romer Labs, visit www.romerlabs.com/en/about-romer-labs