What Does "Clean" Mean? Microbial Environmental Monitoring and Its Role in Your Hygiene Program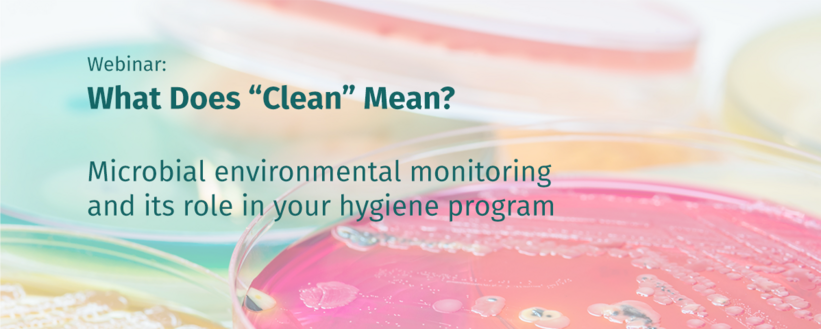 Food safety depends on the cleanliness of food manufacturing facilities. While pathogens such as Listeria represent a real danger, the presence even of non-pathogenic bacteria can have negative consequences on how consumers experience food, reducing shelf life and quality. Keeping facilities and equipment that produce food clean is of paramount importance.
But what does "clean" mean?
In this webinar, hygiene expert Markus Dürrschmid breaks down the basics of hygiene in food production with an overview of microbial environmental monitoring.
Join us and learn more about:
Requirements and standards associated with microbial environmental monitoring
Basic concepts surrounding contamination and hygiene
Some guidelines and tools for environmental sampling
Practical examples A Q&A session based on your questions will conclude the webinar
Register below for the on-demand webinar:
Published on:

Microbiology